Hi, I am Tanya.
Thank you for your interest in Tanya Buran Photography. My love and passion is in newborn and family photography and I've been enjoying this wonderful journey of mine for 3 years. I have a beautiful natural light studio in downtown Jersey City servicing families from NYC, Brooklyn, Hoboken, Weehawken, Edgewater and Bayonne.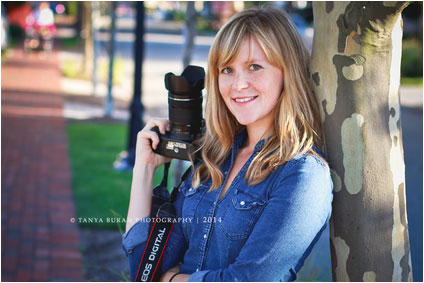 My style is creative, natural and timeless. I am the one who will be there to capture the smiles, the giggles and love of your family so you can treasure these beautiful memories for life. My ultimate goal is to make every client happy from fun, relaxed and joyful photo session to seeing and loving your images at the end.
Tiny babies and children are my favorite people to photograph!!! "A baby fills a place in your heart that you never knew was empty." This is one of my favorite quotes because it so wonderfully describes the incredible feeling of becoming a new parent. I chose to be a family photographer so I can be a part of people's most precious times of their life: pregnancy, welcoming the new baby, first birthday and years to follow. And this is exactly why I love my job.
When I am not working I am spending all my time with my two beautiful babies and a wonderful husband. I am an outdoorsy person, with the passion for hiking, traveling and biking. I am very patient, organized and fun. I love coffee and chocolate is my weakness and companion for life. This is me and I hope one day you will invite me to meet you and your family!
Thank you for stopping by.
Tanya Buran