Frequently Asked Questions
Newborn Photo Session
I'm expecting. When should I schedule my newborn photo session?
Your newborn photo session should be scheduled while you are still pregnant, preferably during your second trimester. The best time to photograph newborns is between 5 and 14 days old. When scheduling your newborn photo session please indicate your expected due date and a time slot will be reserved around your due date.
Where do the newborn sessions take place?
My newborn studio is conveniently located in downtown Jersey City, NJ and is serving families from NYC, Brooklyn, Hoboken, Weehawken, Edgewater and Bayonne. With a variety of props and accessories to choose from, my studio a perfect place for newborn session.
How soon after my baby is born should I contact you?
As soon as possible! You should contact me within the first 48 hours after the baby is born to insure we schedule the date for your session within the first 14 days.
Will you provide props for the newborn photo session?
Yes, I have a variety of props and accessories available in my studio (blankets, baskets, headbands, wraps etc).
Are mom and dad included in the photo session?
Yes, of course! Newborn photo sessions are mostly all about the newborn but mom and dad can always be included in some photos.
Are siblings included in newborn photo sessions?
Yes, at no additional fee.
How can I prepare for the newborn photo session? 
Once the newborn session is booked you will receive a Newborn Session Prep Guide that includes some great tips on how to prepare for the session and what to expect.
How long will the newborn photo session last?
Newborn sessions last anywhere from 2 to 3 hours. We all have to be very patient as some babies do require more time than others. My newborn photo sessions are never rushed, and you will always have time for feedings and changes, if needed.
Maternity Photo Session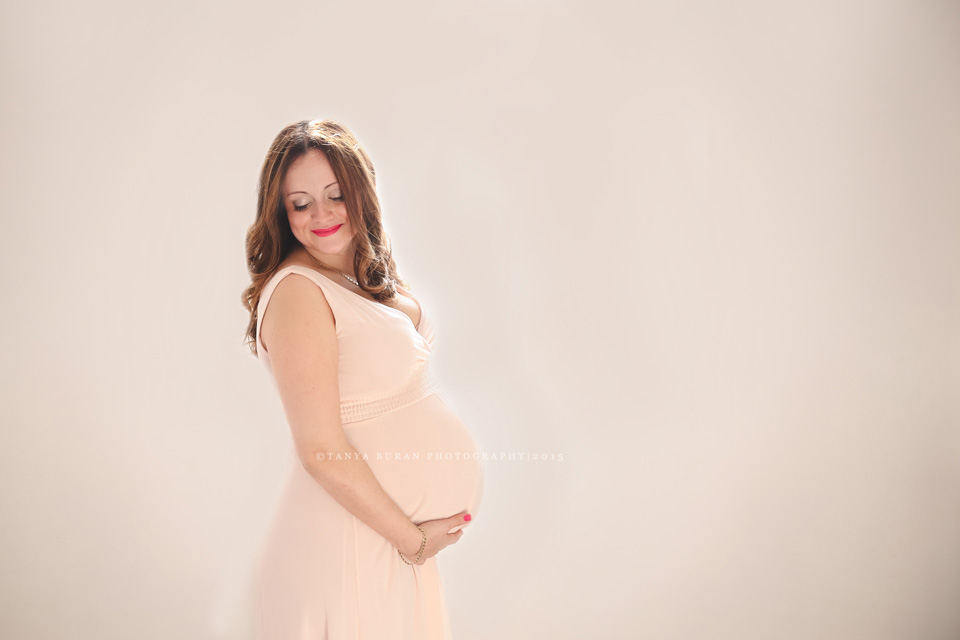 When is the best time to have the maternity photos taken? 
Your maternity session should be scheduled between 32 and 36 weeks. This is the perfect time when your belly is already there but you are not big enough to feel uncomfortable or swollen.
Can my partner be included in the maternity sessions?
Yes, of course.
Where does the maternity session take place?
All maternity sessions are done on location. You can choose the intimate setting of your home, or opt out for an outdoor session at the park.
What should I wear to my photo session?
You definitely should wear something that makes you feel comfortable, confident and beautiful. Tight fitted clothes are always the best way to showcase your baby bump. You can also beautifully accentual your belly in a flowing skirt or a dresses. Add bold colors and jewelry to reflect your personal style.
Still have questions, feel free to contact me HERE