Just across the Hudson River from Manhattan, and part of the New York City metro area, Hoboken, New Jersey is a city as rich in history as its neighbor across the river.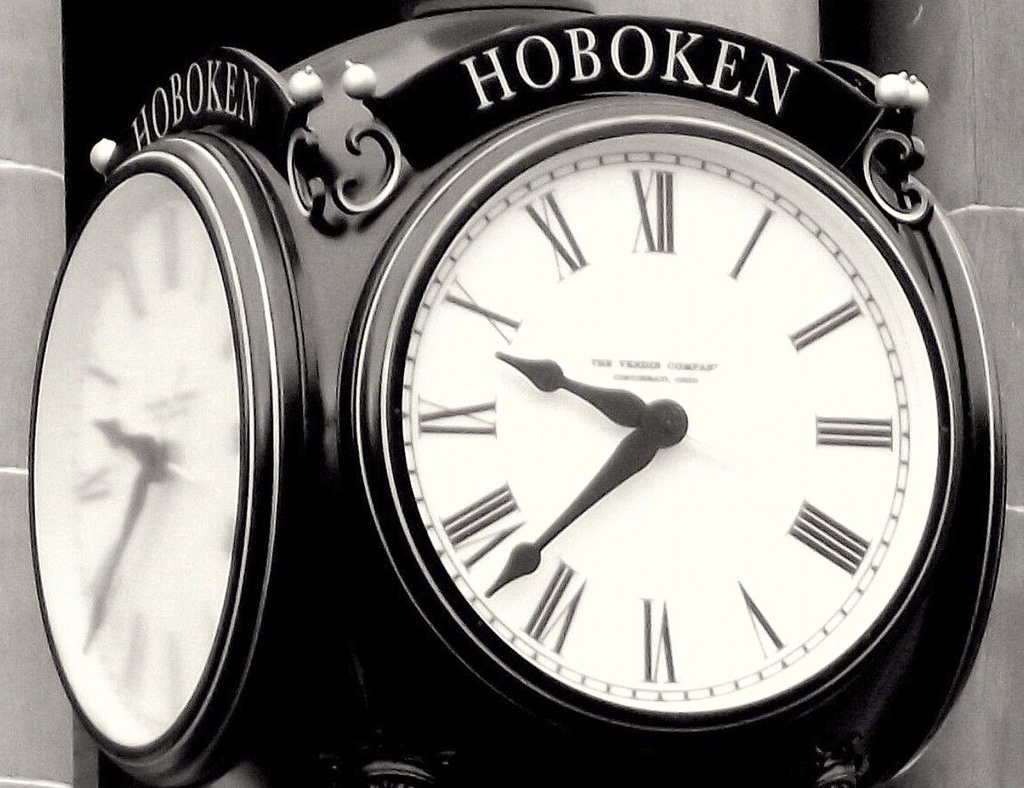 What began as a resort for Manhattanites in the early 19th century, Hoboken has grown into a unique city all its own.  With claims to being the birthplace of baseball (as the first officially recorded game took place in Hoboken in 1845) as well as being the birthplace to legendary crooner, Frank Sinatra, the "Mile Square City" as its referred to, is a small city where its mile goes a long way.
But it wasn't always this way for Hoboken.  While World War 2 provided many industrial jobs for factory workers, by the 1960's things began to deteriorate as the turn-of-the-century housing went out of style and residents began to overcrowd the small town as factory jobs dried up due to overseas manufacturing.  Many of the more affluent residents headed for the suburbs and real-estate values declined. Heaps of uncollected garbage and roving packs of semi-wild dogs were common sites along River Street.
By the 1980's-1990's things started to look up for Hoboken, however, as agreements were made with the Port Authority of New York and New Jersey, and developers agreed to build commercial and residential buildings.  Transplanted New Yorkers and real-estate investors bought up real estate during the economic decline of New York in the 1980's, and a massive gentrification took place to create the upscale neighborhood we see today.

Now home to individuals of all types, from bohemian artists to Wall Street executives, Hoboken is a diverse city that offers something for everyone.  The close proximity to Manhattan offers residents the opportunity to quickly commute to the city for work or a night on the town, while the waterfront area provides a relaxed setting for walking, fishing, dining, and boating.  Hoboken is the perfect city to raise a family, as it offers all the amenities of New York at a stone's throw, but without all the hustle and bustle and towering skyscrapers of a larger city.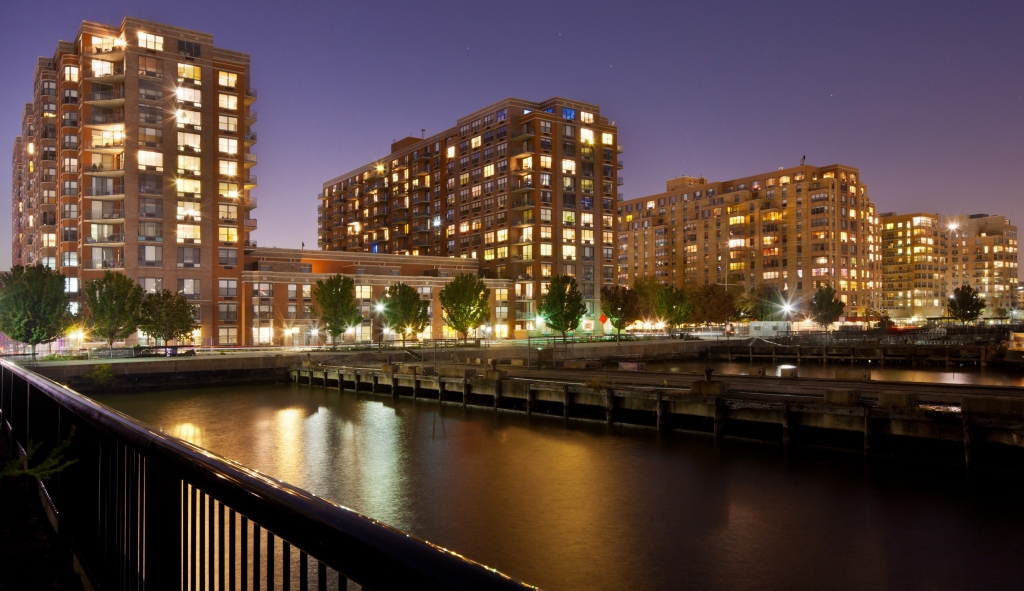 As you start your life in Hoboken with your latest addition to your family, you're going to want to document your newborn in pictures.  Tanya Buran is the perfect photographer to help you do that.  Tanya Buran has years of experience creating beautiful, artistic photographs of newborn babies, and the know-how to calm even the most restless infants.  Best of all, Tanya caters to all residents of Hoboken, and will come directly to your home so you don't have to travel!
For more information about Tanya Buran's Newborn Photography sessions, please visit the Newborn Photography section.